- Anzeige (nur für Gäste) -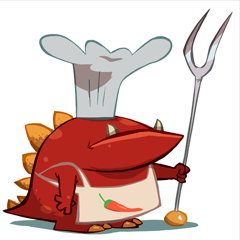 Content Count

1251

Joined

Last visited
About Tardorion
Rank

Gold State
Ich brauch noch paar mehr, sollte aber schnell gehn. Kannst mich gerne adden.

Habs gerade so aus dem Briefkasten genommen. Hülle und Disk sehen aber gut aus.

OK, wo hängt es denn. Ich hab auch alles im Couchcoop gespielt.

Keine 10h, beim 1.DLC dafür sicher doppelt so lang.!

Hab den 2. DLC auf 100%, er ist meiner Meinung definitiv einfacher als der 1. Freu mich schon auf den 3. Krass wäre eine Trophäe "Schaffe in allen Level des Hauptspiels und der DLC 4 Sterne"

Ich glaub das Problem war das ein 2. Controller angemeldet war. Hab gestern wieder gespielt und da kamen auf einmal wieder die Trophäen.

Danke! Mein 1. Spiel für die neue Season ist Lego Dimensions (PS4). Von der Schwierigkeit her ein typisches Lego Spiel. Den Extremstatus hat es wahrscheinlich nur durch die große Anzahl der DLC´s. Dann würde ich Uncharted 2: Among Thieves™ (PS3) noch gern ins Rennen schicken, da ich versuche hier noch die 100% zu erreichen bevor die Server abgeschaltet werden. Bei UC3 ist das wohl aussichtlos. Little Nightmares hat keinen Extreme Status mehr und fliegt bei mir raus. Dafür habe ich bei Overcooked 2 den 2. DLC abgeschlossen, das kann somit in meiner Liste bleiben. Ich sollte also bei meinen 35 Extremes bleiben! Schönes Wochenende! Lego Dimensions (PS4) - 83% -> 88% -> 95% ->100% Uncharted 2: Among Thieves™ - 86%

Hat jemand von euch das Problem das auf einmal keine Trophäen mehr freigeschalten werden?

Wenn noch jemand sucht, ich wäre dabei.

Vielen Dank! Ja es war knapp, wobei ich ein Spiel noch in der Hinterhand hatte! Ich wäre auf jedenfall als Titelverteidiger wieder dabei!

Ich wäre auch dabei, hab damals schon einiges an Trophäen erspielt und würde es jetzt gern noch komplettieren.

Nicht nur du, dass war echt übel! Aber umso mehr freut man sich wenn man es dann trotzdem geschafft hat! Ich tippe auf sadistische Praktikanten! Aber gib nicht auf es ist auf jedenfall machbar! Ich hoffe doch die Motivation blieb aus!?

Ach, das muss nicht sein!

Guten Morgen, so jetzt noch mal ein ausführlicheres Update kurz vor Ende der Challenge. Da vor allem @Orage noch mal ordentlich zugelgt hat, "mussten" noch paar Exteme Titel her. Ich dachte mir schaust du mal bei den bisherigen PS Plus Spielen, denn 1. wollte ich kein Geld ausgeben und 2. müssten da ja sicher auch einige Extreme Titel, durch die hohe Anzahl an Spielern, dabei sein. Ich bin dann auf "Tower of Guns" und "Don´t Die, Mr. Robot" gestoßen, 2 100% Spiele mit wenigen Trophäen. Ideal, dachte ich mir, aber weit gefehlt. Tower of Guns war ja noch ganz gut machbar, aber Don´t Die, ... war übel. Das ist so eine Art PAC MAN Geschicklichkeitsspiel, bei dem man 50 verschiedene Level auf Platin abschließen muss. Ich hab für einige Level manchmal mehr als 2h gebraucht. Ich glaube ich werde zu alt für sowas. Nichtdestotrotz konnte ich die letzten beiden Level gestern Abend abschließen. Ansonsten hab ich in letzter Zeit bzgl. meiner Liste nur noch ein paar Trophäen bei LEGO Dimensions u. FFXV geholt. Tower of Guns - 0% -> 100% Don´t Die, Mr. Robot - 0% -> 100% Lego Dimensions (PS4) - 88% -> 95% Final Fantasy XV - 20% -> 24% Wie sieht es beim Rest aus? Kann ich mich bis Sonntag zurücklehnen?

Kurze Info: Tower of Guns kommt bei mir für die Challenge und Allgemein dazu.